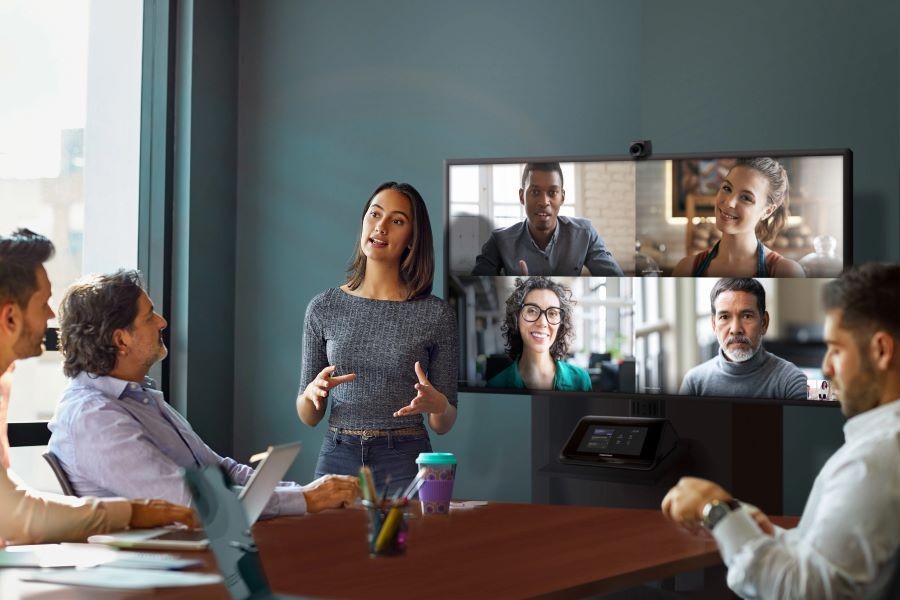 Enhance Collaboration and Communication with Today's Technology
The modern workplace has come a long way in a few short years. Forbes reports that, in 2023, over 28% of employees have entered or remained in the hybrid work model. Additionally, more clients than ever expect remote access.
If your conference rooms in Portsmouth, NH, look more like storage areas or consist of an overhead projector, pull-down screen, and dry-erase pens on a whiteboard, it may be time for an upgrade. Today, businesses are transforming from outdated technology to collaborative workspaces with 4K displays, video conferencing software, wide-angle cameras, and shared whiteboard sessions.
Let's explore today's high-performance conference room solutions and how they increase communications and collaboration between staff, managers, and clients. These are the rooms where ideas are born, brainstormed, and come to life.